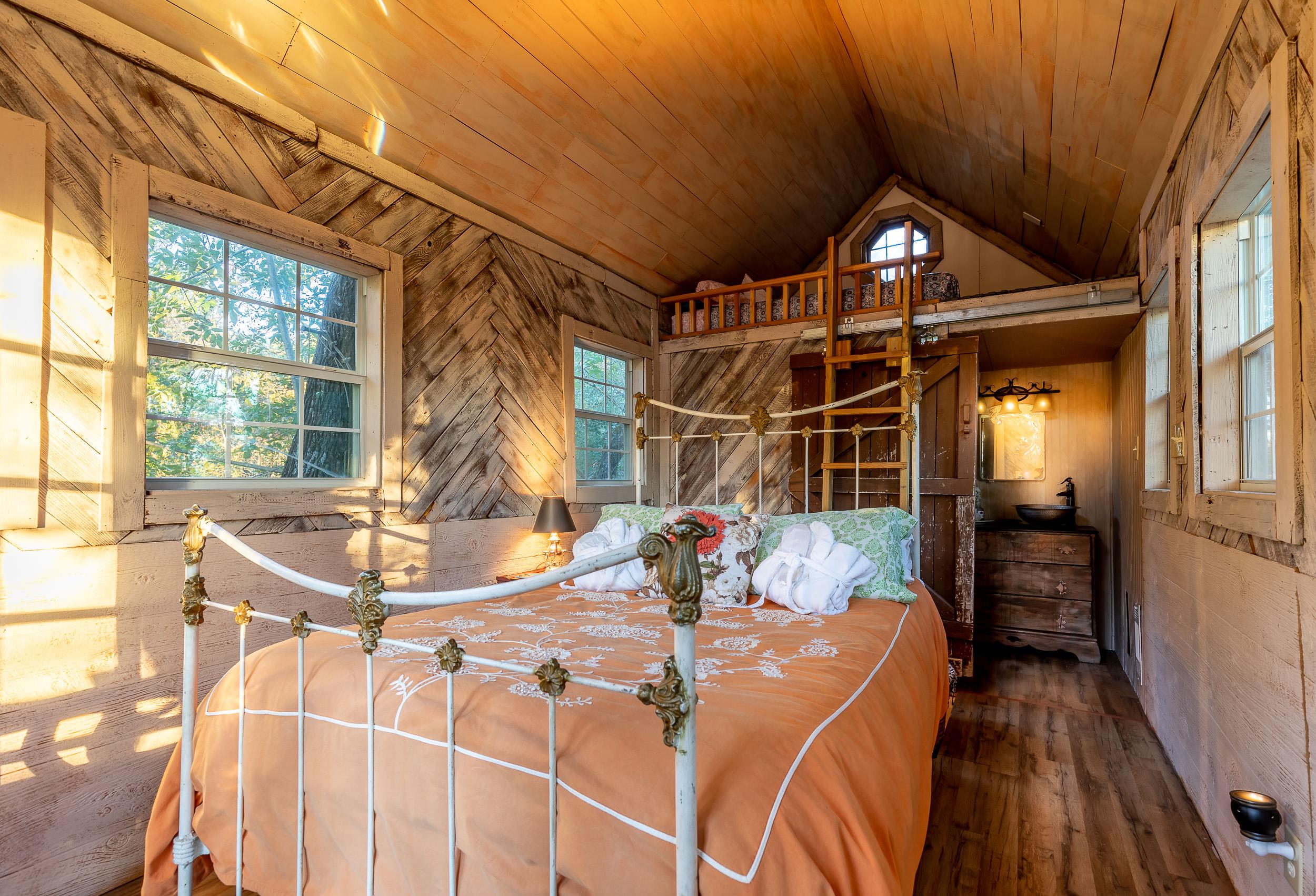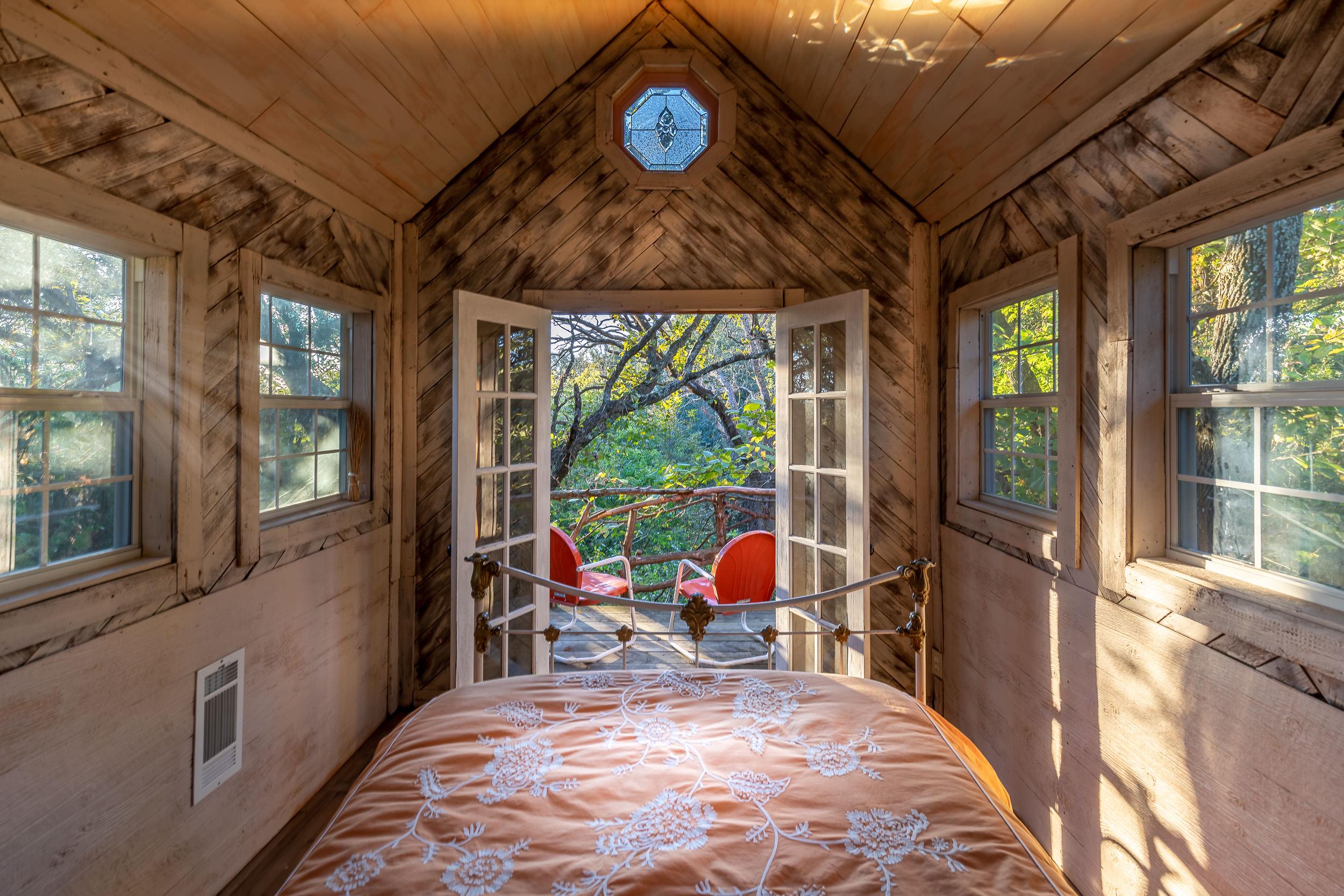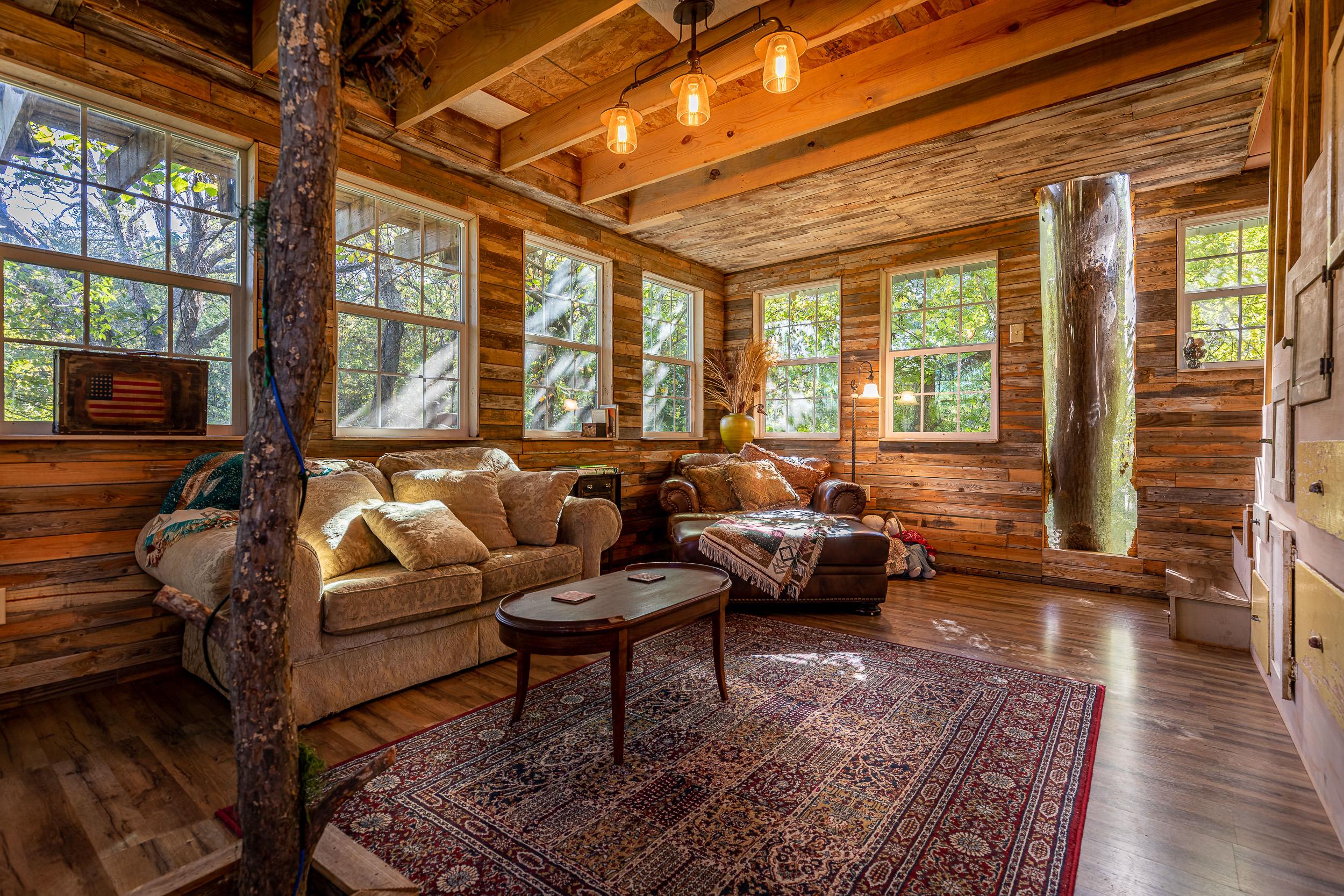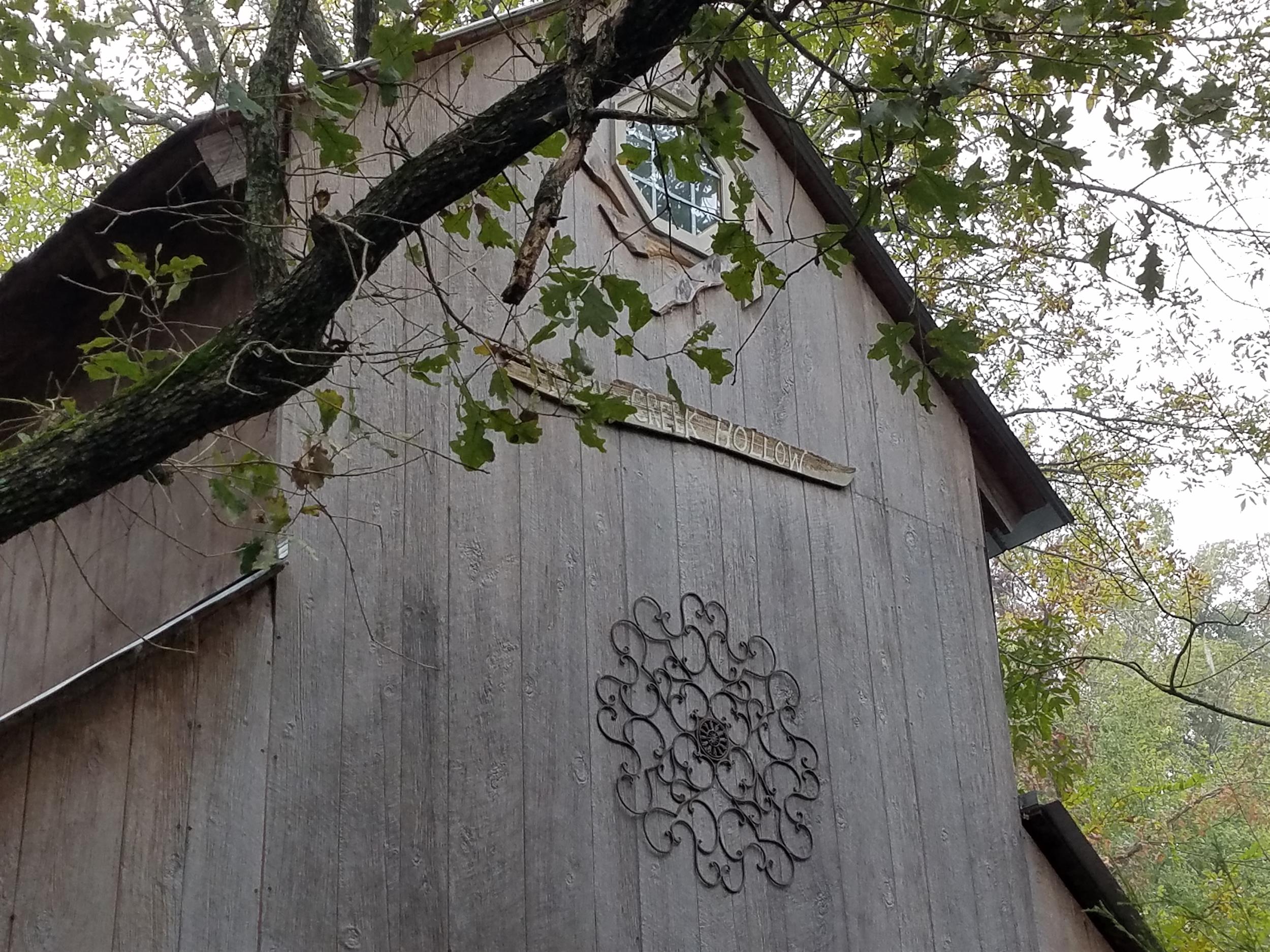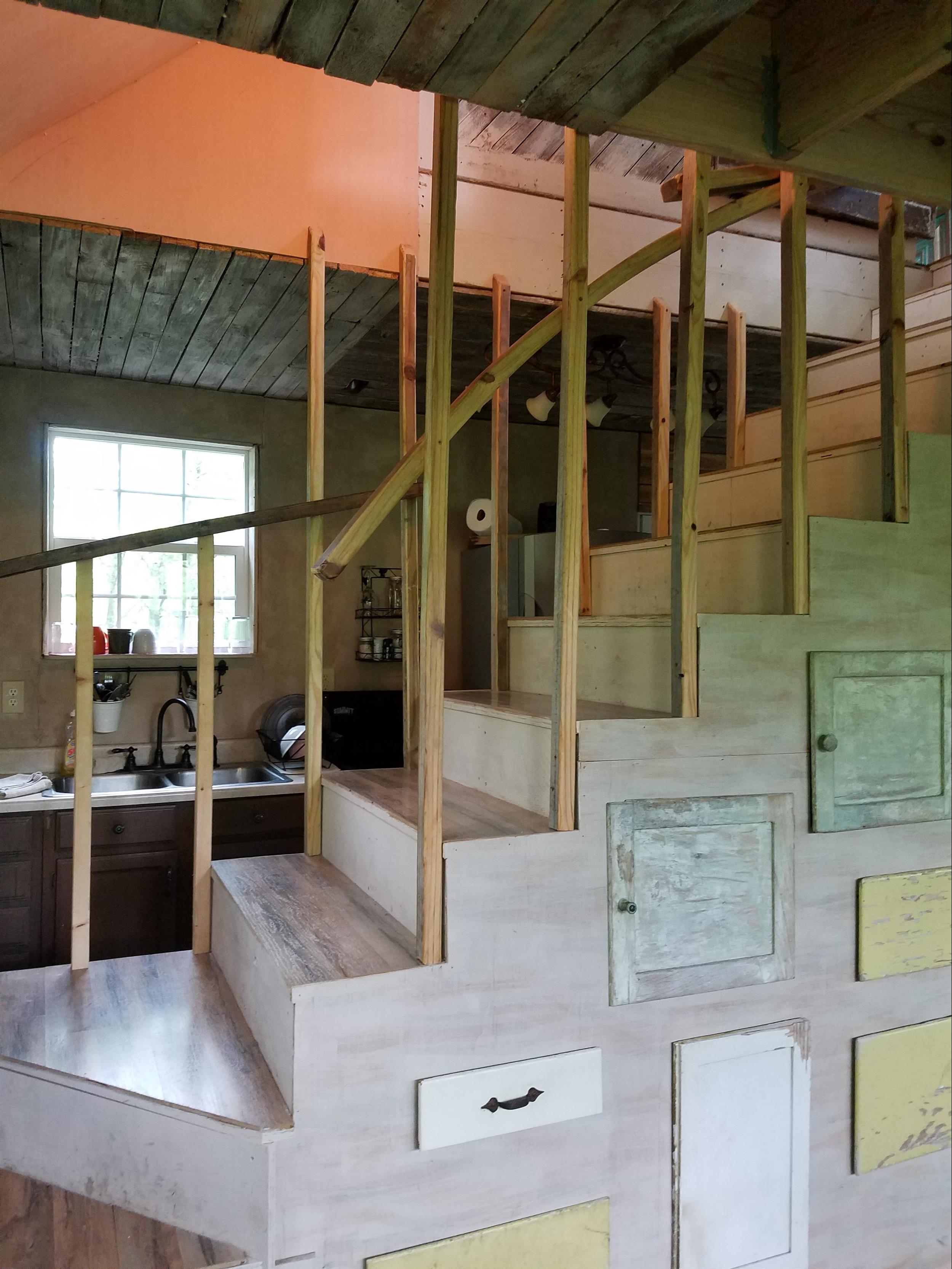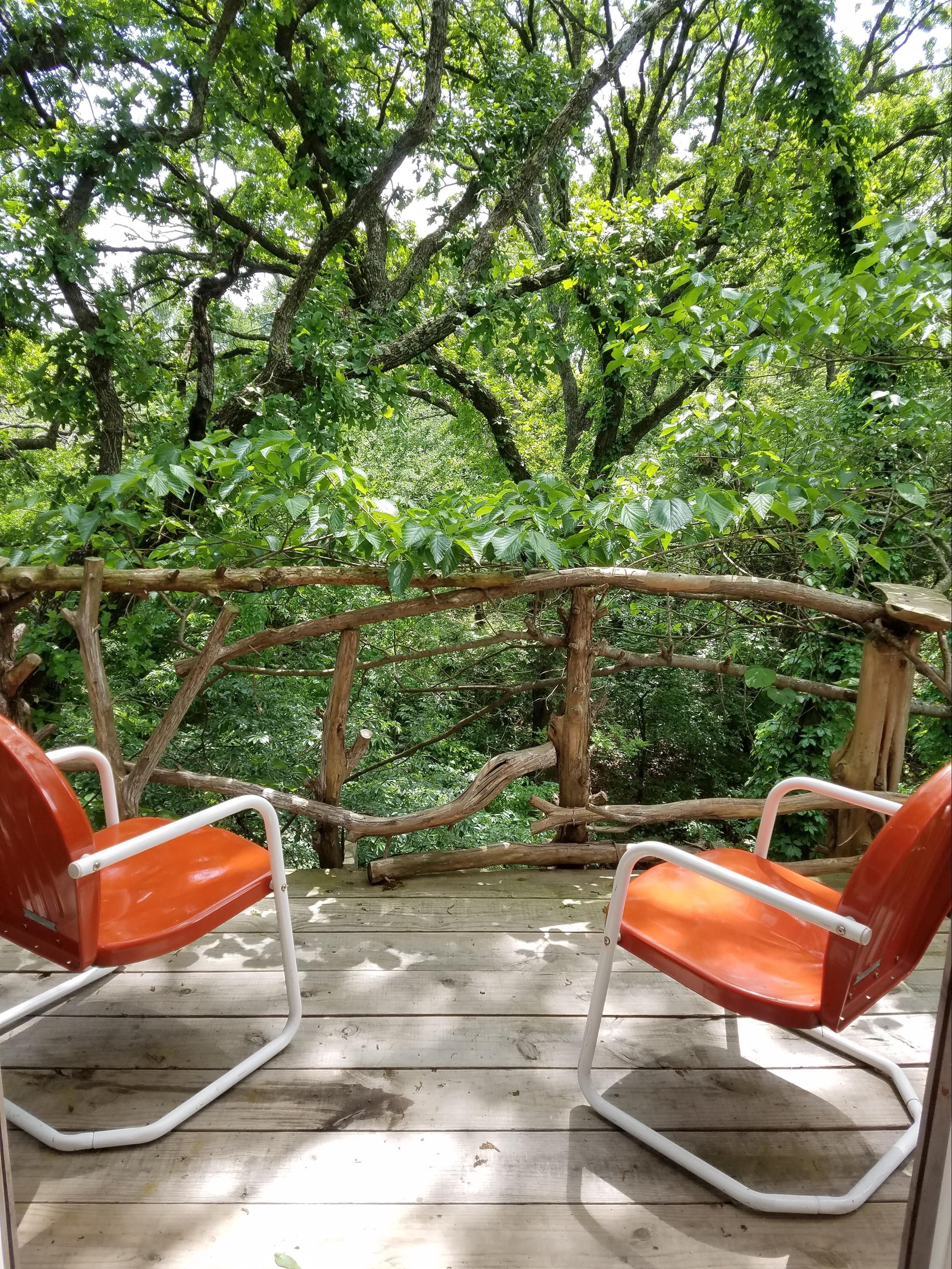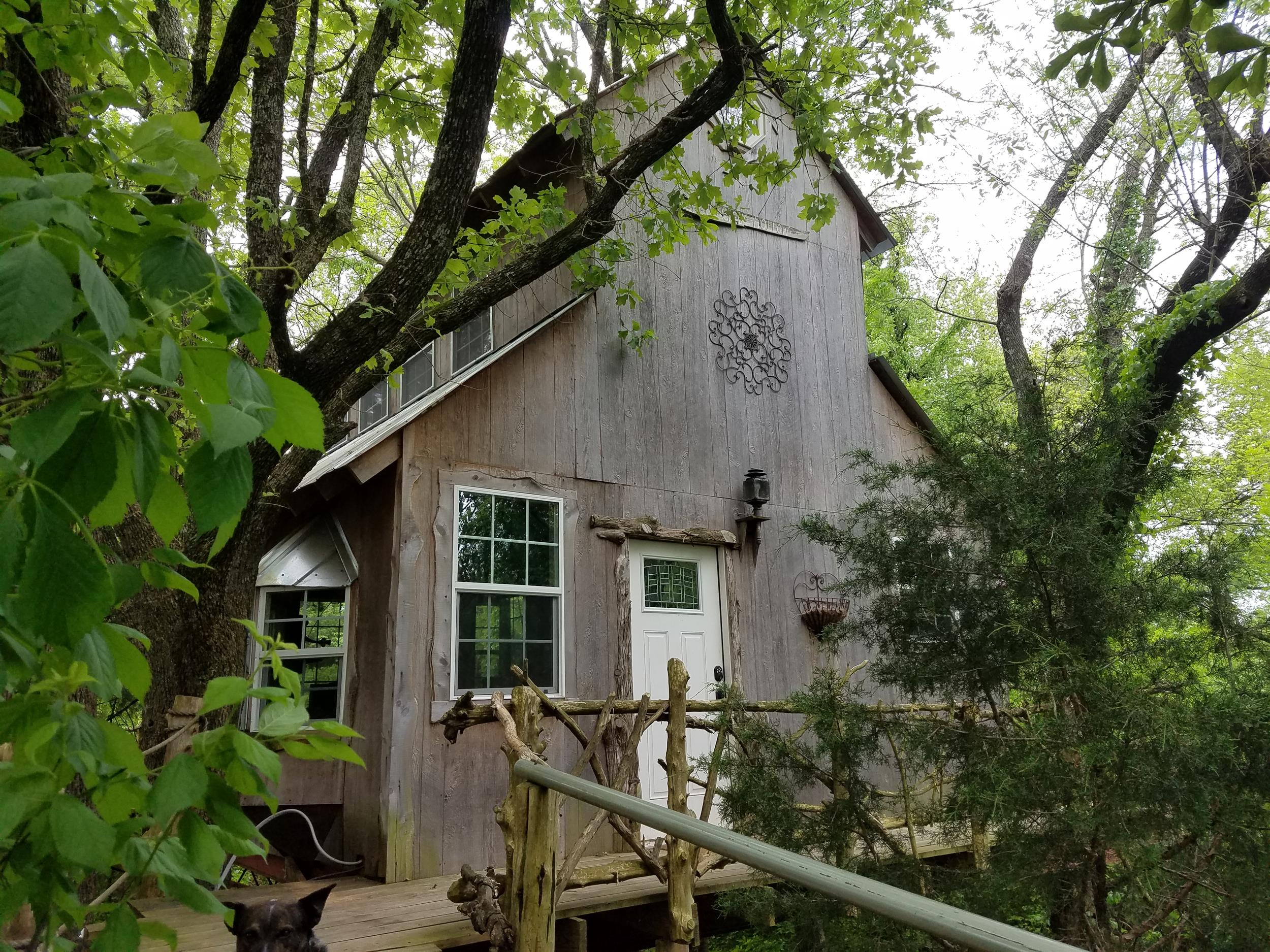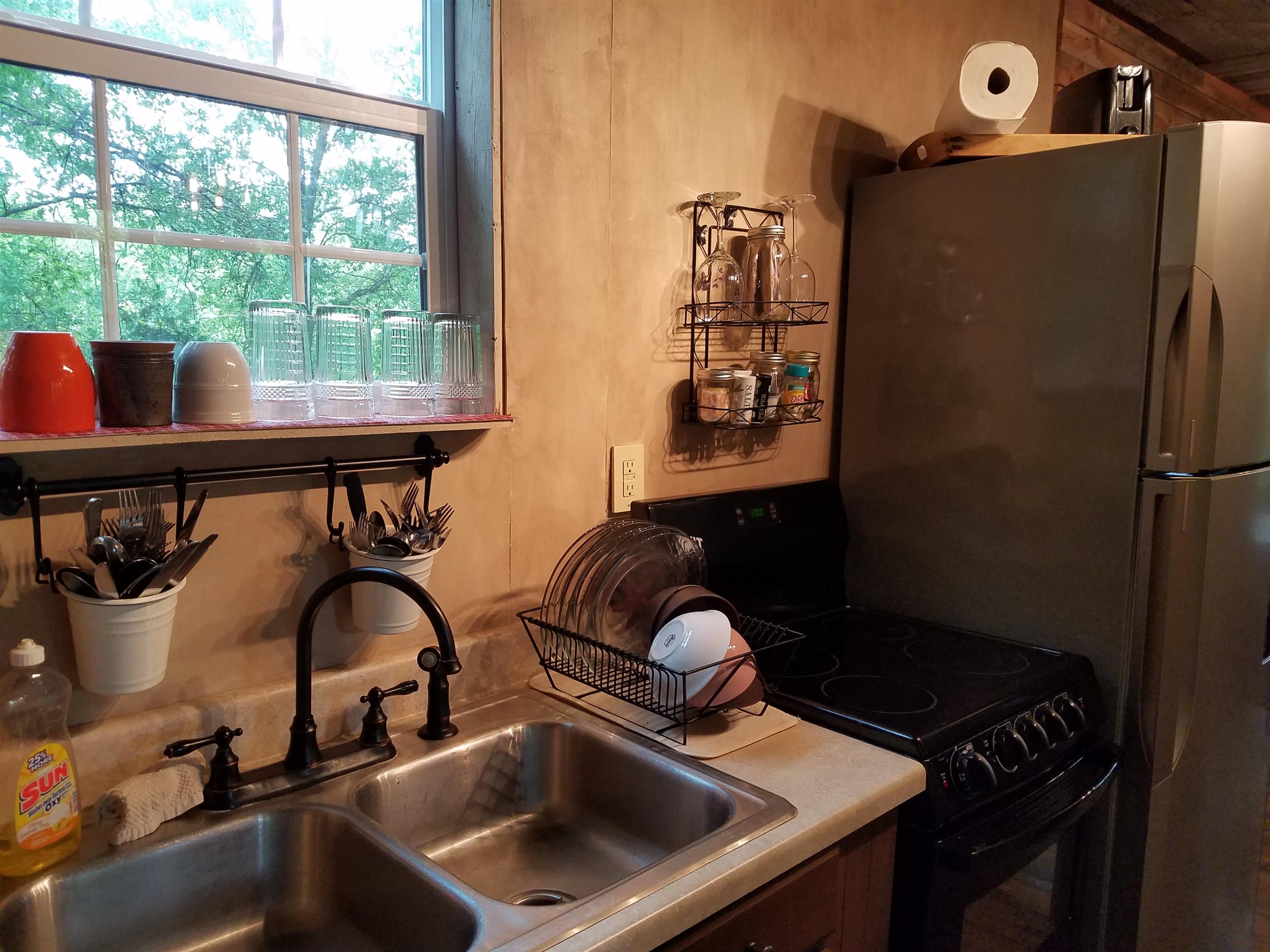 The story behind the name 'Bare Creek Hollow' is a unique one. The creek that runs beneath the treehouse had always been bare of water, always dry. However, legend has it, the very day the creek was named Bare, water began to flow. To this day, water often resides in the ironically named Bare Creek Hollow.

The treehouse that reigns over this creek and carries its name is far from bare. Up about two or three stories off the ground, you enter via a ramp. The front door opens into the fully equipped kitchen and dining area. Farther into the first floor, you find a comfy living room with sofa and over-stuffed chair to relax and absorb your surroundings, while leaving the hectic pace of life behind.

Out the back door, there is a balcony with space to relax and watch the sometimes full Bare Creek below.

Up the stairs and to the left is a full bathroom, including a shower. To the right is a cozy double bed. Take in the glorious sunrise with a spectacular view of the woods on the second floor balcony.

The entire treehouse has AC/Heat so your stay is always comfortable.

The Bare Creek Hollow Treehouse features room for four people to sleep comfortably. The Master Bedroom has a double bed and the loft above has a full mattress. If you need additional sleeping space, we can provide an inflatable mattress for the living room below and a Pack-n-Play upon request. The oversized chair with ottoman is also a comfy place to sleep.

Come relax and unwind amongst the treetops at the Bare Creek Hollow Treehouse.

Our season opens each year on April 1 and closes November 1.
Check-in is 3pm and check-out is 12 noon.
Sorry, no pets, except registered service animals.

No smoking in treehouse.

Sorry, no open flame.